WordWay Resources offers books, video, and audio content by Mel Lawrenz and others created to help people with their spiritual growth and to promote enduring leader development.
Mel Lawrenz trains an international network of Christian leaders, ministry pioneers, and thought-leaders. He served as senior pastor of Elmbrook Church in Brookfield, Wisconsin, for ten years and now serves as Elmbrook's minister at large. He has a Ph.D. in the history of Christian thought (Marquette University) and is on the adjunct faculty of Trinity International University. He has also been an adjunct professor of history at the University of Wisconsin, Milwaukee. Mel is the author of 16 books, the latest, Spiritual Influence: the Hidden Power Behind Leadership(Zondervan, 2012) and How to Understand the Bible—A Simple Guide. See other books HERE.
To get updates about resources offered through WordWay, sign up HERE.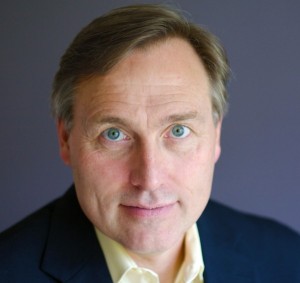 A letter from Mel Lawrenz
Dear friend:
We live in amazing times! No one knows when the next catastrophe will be upon us, or the next opportunity for the kingdom message of Jesus to be that clarion call, the singular call, that pushes us to a new level of obedience. We need people of influence today–good, informed, wise believers who occupy every sector of our society. And in that we need each other. WordWay.org is a place where you can find books, audio, and video resources to help you with your spiritual growth and, if you are a leader, your long-term development and effectiveness.
Over the past decade as senior pastor of Elmbrook Church, and in the years previous in other responsibilities, I've witnessed an amazing spreading of creative new forms of ministry. Many leaders have gone from protecting the past to envisioning the amazing opportunities for the future. We have gone from talking about "engagement" to actually engaging. Not a vague engagement that means tasting the soup of our culture, but engagement in the sense of closing the gap between divine resources and human need. Not grinding the gears (the machinery of ministry), or merely revving the engine (all talk, no action), but really getting the clutch engaged. Engagement in transforming worship, in genuine koinonia, in community action, and in global initiatives.
At a practical level, we need to pay attention to the nuts and bolts of Christian life and witness today–but if we never get beyond that point we will be creators of machines and not movements. We need good ideas from each other. But we need more than that. Whether the subject is global mission, local outreach, worship, spiritual growth, or evangelism, we need good ideas that are rooted in great ideals.